Cypriot Photographer Receives International Understanding through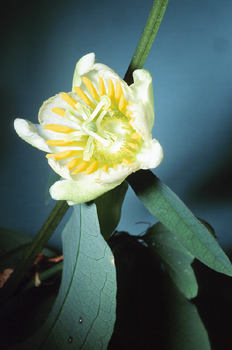 Because famed Cypriot photographer Jack Iacovides could not be present at the PSA International Conference of Photography in Toronto, Dr. Greg Tansiongkun, FPSA, PSA Executive Vice President and International Affairs Committee Chairman, accepted the International Understanding through Photography Award on his behalf at the Photojournalism Division Luncheon on September 2, 1999, from Dr. Paul T. Luebke, Hon. PSA. FPSA, Chairman of the Award Committee. Sponsored originally by Nikon, for two decades by Fern Good, APSA and her late husband Ray Good, FPSA, and currently by an anonymous donor, the IUTP Award is given annually by the Photojournalism Division for outstanding contributions to the advancement of understanding through photography by lecturing, teaching, and publications.
Mr. Iacovides, who served until 1999 as PSA Country Representative for Cyprus, is a highly acclaimed photographer who has taught and lectured widely on photography. His work has appeared in numerous books and other publications, on Cypriot postage stamps, Telecard chips and lottery tickets, and on Cyprus Anti-Cancer Society Christmas cards, and his work has been shown in seventeen one-man exhibitions in Cyprus, four in Greece, two in the USA, one in England, and one in Russia. He is an award-winning exhibitor in international exhibitions and has been honored by various international photographic organizations.
It was at the opening of an exhibition of his photographs at the American Center in Nicosia on October 13, 1999, that Mr. Iacovides received the IUTP Award. Following a brief review by American Center Director Walter Douglas of the distinguished photographic achievements of the honoree, Mr. Sammy Somekh, PSA Country Representative for Israel, who studied photography under Mr. Iacovides two decades ago, reviewed criteria governing the award and spoke briefly about PSA and its international role before presenting the award. The Honorable Donald K. Bandler, U.S. Ambassador to Cyprus, congratulated Mr. Iacovides, noting in his remarks that this award represents a significant honor not only for Mr. Iacovides, but for Cyprus, as well, inasmuch as he "... is now in the company of giants such as Ansel Adams and Edward Steichen ...," who were earlier recipients of the IUTP Award. In accepting the award, Mr. Iacovides spoke of the joy photography has brought to him and of his twenty-five year affiliation with PSA, pointing out that receiving this award represents his crowning achievement and "... the happiest moment in my life!"
Wide media coverage of the event included not only extensive newspaper accounts but also interviews of Jack Iacovides and Sammy Somekh on Cyprus radio. The international character of PSA as a leading photographic organization is evident in this event, Mr. Somekh noted, wherein an award given by an American-based society was presented by the Country Representative from Israel to an internationally-known photographer from Cyprus.
The May issue of the PSA Journal will include the Call for Nominations for the 2000 International Understanding through Photography Award. There are a great many persons in the United States and around the world who have done much to further understanding among people through their photographic endeavors and who should be considered for the award, but they can't be considered unless they are nominated. It's not too early to begin seeking to identify those persons and preparing their nominations.
COPYRIGHT 2000 Photographic Society of America, Inc.
COPYRIGHT 2001 Gale Group