Facing Time
Gary Schneider, who was born in South Africa in 1954, is best known today for Genetic Self-Portrait. This expansive and dramatically heterogeneous work depicts the exterior and interior of the artist's body. The core group of 14 photographs dates from 1997-98, and there have been a few subsequent additions. Schneider generated some of the images simply by pressing himself against the emulsion of a sheet of film.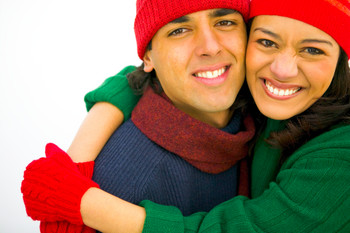 Most of the negatives, however, stem from collaborations with medical researchers in New York; they range from X-rays to shots of chromosomes tagged with fluorescent markers. Genetic Self-Portrait had a special appeal during the turn of the millennium, for it evoked a frontier where portraiture might take cues from new scientific endeavors, including the Human Genome Project. (1) Not surprisingly, Genetic Self-Portrait is one of the highlights of curator Deborah Martin Kao's recent exhibition titled "Gary Schneider: Portraits." (2) Most welcome, however, is Kao's thorough examination of the artist's work since 1975, for she maps the unusual trajectory that Schneider's career has taken. As an art student in Cape Town, he loved to paint, but soon followed the latest trends he read about in magazines from overseas. Thus Vito Acconci's synthesis of performance, photography and conceptual art became the template for Schneider's ambition. By 1979 he had settled in New York, where he worked as a light and sound technician in Richard Foreman's Ontological-Hysteric Theater and started to exhibit his photographs, present solo performance pieces and make experimental films. When lack of funds stifled his work in film, Schneider made his living as a master printer for a variety of successful photographers, starting with Lisette Model. He did not exhibit his own work in New York between 1982 and 1991.
Schneider's current project is a series of full-length nude portraits of friends and acquaintances that he began after Kao put together her exhibition. In marked contrast to the microscopic analysis that prevails in Genetic Self-Portrait, these nudes are holistic vistas of the body as physical and emotional actuality. The intensity of the exchange between the artist and his nude subjects is as evident in Erick (2002), an early example, as it is in such recent works as Ellen, Terrell and Jeanne (all 2004). But it is pointless to impose any narrow definition on the series, given the striking differences among these four portraits. Each subject combines awkward, grand, graceful and miraculous qualities in a personal way, and all are shrouded in thoughts that we may sense but never know. The nude portraits are as compassionate as they are intimate, but there is also a palpable feeling that the sitters are working in some way to endure the event. The scrutinizing artist and his exposed sitters are all committed to the inert artifact that will outlive them: a photograph. It is perhaps also useful to know that Schneider took a legal risk by not hiding his homosexuality when he was a student in South Africa. The elements of danger and bravery in his new nude photographs recall a self-portrait made when he was 22: a grid of 10 double-exposed Polaroid prints in which the artist's staring face is veiled with spectral images of male genitals and buttocks. (3)
To produce his nudes Schneider uses a large-format camera and practices a flashlight technique he developed in the late 1980s. The subject lies on a black cloth spread on the floor, while the armature of a big camera stand holds the lens over the middle of the body. Once the shutter has been opened, the small flashlight becomes the only source of illumination in the pitch-dark room. Treating one small bodily area at a time, Schneider moves the flashlight in rapid swirls that recall a pencil making scribbles or a brush working up a covering of paint. His route around the body is always the same, with each stop devoted to a specific zone, such as the forehead or hand. Each time he turns on the flashlight, he counts out loud to time the exposure. Schneider's noises, movements, and his sporadic coaching give the sitting a ritual aspect not immediately evident in the resulting photograph, though his subjects have commented on it. Both parties improvise and contribute to a performance.
The use of a flashlight for finessing tones is a technique familiar to photographers who specialize in still life. Schneider learned of it from New York photographer Peter Hujar, who was both a friend and a client of his printing business. Flowers were among the first subjects Schneider tackled when he began to experiment with a flashlight. He connects his choice to the fact that biology "was the only class in school in which I was really happy," and fondly recalls the pleasure of making botanical diagrams and watching time-lapse films of plants growing. (4) Anemone (1990) typifies the combination of lyrical and quasi-scientific impulses he was pursuing. Schneider exposed the plate four times, carefully moving the flower to different places on the background. By diligently limiting the flashlight's movements during the exposures he gave the anemone a luminous vitality and kept the enveloping space murk. While the exquisite sharpness of the image recalls the scientific fidelity of classic botanical illustrations, the chiaroscuro and greatly enlarged scale wed facts with supernatural effects. Schneider's portrait of an anemone in full bloom is weirdly nocturnal, and his moody lighting encourages the association of flowers and mourning.
Early in 1991 the photographer Nan Goldin invited Schneider to participate in a group show at St. Lawrence University in upstate New York. The exhibition, titled "From Desire: A Queer Diary," marked his reemergence as an exhibiting artist. The two works he submitted were Anemone and a flashlight image of a man's hand, neck and chest (Hand, 1989). "From Desire" was part of a festival devoted to work by lesbians, gay men and bisexuals. The project urged solidarity and empowerment at a time when AIDS was taking an appalling toll on the arts community and stigmatization ran rampant across the country. Goldin wrote in the accompanying brochure: "The community after ten long years of the AIDS crisis is not just surviving but flourishing, and art has been a binding force, a format of unification, an outcry and an arsenal." (5) While Schneider's Anemone is not an activist statement, its inspiration and qualities cannot be separated from the early years of the AIDS epidemic. When he exhibited nine of his still lifes in New York in 1992, the critic Elizabeth Hess wrote: "Stripped of their natural colors and turned innumerable shades of gray, the flowers become morose. All together [the photographs] form a funereal bouquet, offering their dark beauty as a remembrance.... 'Botanicals,' Schneider's title for the works, suggests a scientific investigation of the material, but what we see is more enigmatic than fact or reason." (6)
In addition to making his own negatives, Schneider took an interest in using historic, timeworn negatives as the starting point for his artistic statements in the late 1980s. He first exhibited this kind of photograph in 1991. "Carte de Visite," a suite of nine large prints, was shown in Manhattan in the same month that Goldin's "From Desire" project was on view upstate. Schneider had recently salvaged a group of Victorian glass negatives--all haft-length shots of middle-class women posed against a plain dark background--and he set out to give new life to these petty scraps of bistros. Knowing that 100 years earlier they would have been printed in postcard size, he was eager to reinterpret them through enlargement. He wanted to "unveil a previously undetectable exposure of the subject" and to capture each woman as "a transported soul." (7) In the printing process he "exaggerated the lighting on the eyes ... to have the eyes really make contact with you." (8) Schneider also used his skills as a printer to derive esthetic interest from the damage that time had wrought on the negatives. Rather than minimize any signs of distress, he allowed its traces to be as sharp as the lines of jewelry and lace. The "Carte de Visite" pictures slowly foster unease by gently summoning an awareness of the fragility of human flesh, the irrelevance of personal possessions and the marks of time's progress.