Frank Van Riper on Photography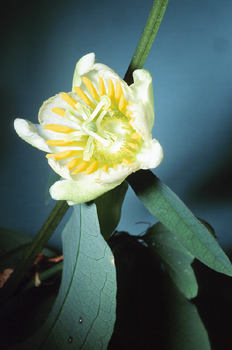 Over 25 years as a professional photographer I have attended -- and now have taught -- a fair number of photography workshops and classes.
In fact, it is fair to say that my transition from Washington correspondent (for the New York Daily News) to freelance photographer and writer (for Washingtonpost.com among others) came about largely because of the good time I had in the hothouse atmosphere of the Maine Photographic Workshops in Rockport in the early 1980s. Those early workshops helped reinforce my desire (read: stiffen my spine) to leave daily journalism and pursue commercial and documentary photography fulltime.
At the extremes there are two kinds of photo workshop: expensive total immersion classes that take at least a week, and one day (or partial day) seminars in which you look, listen and take notes -- but rarely make any pictures.
Happily, there is now a third alternative: weekend workshops that combine intense, hands-on experience with expert teaching, and still get you back in time for work on Monday. But first some history:
I came to Rockport and the Maine Photographic Workshops on the recommendation of my then-fiancee Judy, who had studied there years earlier and who had described how she would spend an intense week photographing and learning from a master photographer (in the postcard setting of coastal Maine) -- while tuning out virtually everything else in her life that week.
To a then-newspaper reporter like me, whose life was dictated by deadlines and breaking events, such a respite seemed not just idyllic, but paradisiacal. My first Maine workshop, which Judy attended with me, was in location lighting. It was taught by Neil Selkirk, a New Yorker by way of England, who is one of the best in the business. It says something that in subsequent years I took two more intensely hands-on master classes with Neil, and that he and his wife Susan have become friends of ours.
But week-long workshops, even with a great teacher like Neil, even set in a beautiful place like Rockport, Maine, can have drawbacks.
First, it's a huge chunk of time that not everyone may have available to spend, especially those with other family commitments, not to mention spouses and kids with differing ideas about how to use precious vacation time.
Second, classes like these ain't cheap -- nowadays some of the higher-end classes at some of the best known workshops in the United States easily can run $850 for the week -- and that's just for tuition: never mind travel, room, meals and car rental.
Alternatively, there are one-day workshops and seminars, often taught by well known names who can pack an auditorium and who are masters, not only of photography but of Power Point.
These are fine as far as they go -- they are a lot cheaper than a week at a workshop and they do pack a lot of information into a short span of time. I recall one great all-day affair I attended years ago, taught by the well known New York fashion and advertising shooter Nancy Brown. The event, sponsored by the American Society of Media Photographers, took place at one ASMP member's spacious DC-area studio and Nancy ran through any number of lighting setups, using live models.
It was wonderfully informative, but hands-on it was not. And, given the size of the crowd, it was tough to get any real face time with Nancy. The conversation flow was, of necessity, largely one-way.
So what is a serious photo student to do?
Some institutions, like Photo Works at Glen Echo Park in Maryland, or the International Center for Photography in Manhattan, offer a wide array of multi-week courses that require attendance only once a week. My evening documentary photography class at Glen Echo, for example (see box), lasts for six weeks and, given the fact that its appeal is to local shooters, it does not require separate payment for travel or lodging.
But, again, even with classes held only once a week, there is an inherent long-range commitment of time and effort as students shoot their weekly assignments.
Until now I have not found any program that combines the yeasty, hands-on intensity of a real photo workshop, with a real-world perception that not everyone can afford to pull up stakes for a week and make pictures, or study one course over several weeks.
Enter Steve Gottlieb and the newly launched Horizon Creative Escapes, headquartered in Chesapeake City, Md., an easy drive from Washington, Baltimore, Philadelphia -- even New York.
The concept of Horizon is simple: students arrive Friday evening for an orientation and lecture, then spend all day Saturday, as well as Sunday morning, photographing their brains out, all under expert supervision. Each workshop ends around 3pm on Sunday with a final edit and critique, giving everyone plenty of time to get ready for the workaday world on Monday. Classes cover the gamut: from location lighting, to digital basics, to architectural photography, to food shooting to portraiture. Though there is no hard and fast rule, students are encouraged to shoot digital, so that work can immediately be viewed on computer screens, or on the students' own laptops.
I had known Steve Gottlieb for nearly 20 years and admired his work and his books, including ,Washington: Portrait of a City, American Icons and Abandoned America. So when he approached me some time ago to teach a workshop in Photojournalism and Tackling an Assignment, I was intrigued -- if also a bit skeptical. I drove to Chesapeake City -- a lovely little place near Elkton and fronting on the Elk River near the Chesapeake Bay -- and listened to Steve describe how I would lead my students on a whirlwind of assigned location photography and portraiture at nearby Port Deposit with the goal of having their work offered to local newspapers, shoppers and magazines. The more I heard the more I liked and so in early June I took the plunge and taught the inaugural class -- even if only a handful of students had registered for this initial offering.
Bottom line: we all had a hell of a time, and I look forward to an even larger class come September. (Note: in workshops, bigger is rarely better, so at Horizon workshop size is intentionally limited to 10 to 12 students, the better to give each student adequate personal time with the teacher.)
My class included a nice mix of photographic abilities. Pete was an avid and very talented amateur; Steven was a staffer on a local newspaper (his real love was gorgeous fine art figure studies in bxw), and Rich was a real estate agent who was eager to get the hang of the digital snapshooter that he had rarely taken out of its box.
My initial contribution Friday evening at orientation was to run everyone through the basic elements of a picture story: how every story needed a beginning, middle and end, with a dramatic opening and closing shot. Here I showed examples from my commercial work with Judy as well as in my documentary photography books about Maine and the Eastern Shore.
Always give your editor a choice of horizontals and verticals of the same subject, I told my students, for ease in layout and page makeup.
Shoot from different angles; and from near and far.
When you think you've got a great shot in front of you, make it -- then turn around to make sure you are not missing something equally great behind you.
Etc., etc.
But even more important than what I had to say and show, was all the advance preparation Steve had made at Port Deposit in gaining us access to terrific locations. (All I had to do was show up and be eloquent.) Thus over the course of our weekend, we were able to have carte blanche access to a huge marina on the shores of the Susquehanna, equally free access to an incredibly picturesque tract of abandoned land that one day will be a monumental mixed-use residential and business development, and finally, behind-the-scenes access to an historic house that was being lovingly (and expensively) transformed into a gorgeous bed-and-breakfast. All these and other picture stories will be part of the continuing drama of how Port Deposit, a tiny riverside town once famous for its granite quarries, renews itself in the 21st century. And, if all goes as planned, Horizon classes will be there to document it.
The weekend flew. By Sunday's final critique, everyone -- everyone -- had made professional-level photographs. More important, everyone was thinking in terms of coherent stories, not just of individual pictures.