Harnessing religions in pursuit of peace
IT WOULD BE EASY TO SEE THE PROBLEMS IN Iraq, in Afghanistan, in the attack on the World Trade Center and the Pentagon, in Istanbul, in Bali, in Israel, in Palestine, in Kenya and Tanzania, as caused by religion; to see religion as the root cause of terrorism, organized violence, and aggression here and abroad.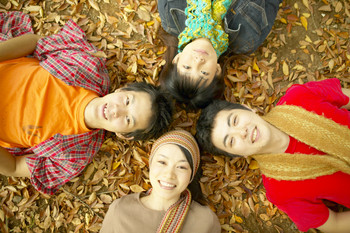 Two years ago, I was asked to get involved with Religions for Peace, an organization that has opened my eyes to an alternative view of the healing power of religion not only in its abstract and personal dimensions, but also as religions, plural, in all their messy and diverse reality. The World Conference on Religion and Peace, now known as Religions for Peace, traces its roots to the early 1960s, when UUA President Dana Greeley and colleagues from other faith traditions shared a vision of harnessing the moral authority of religion for peace.
Religions for Peace is run by Secretary General Dr. William Vendley, a theologian who has served as dean and professor of several graduate schools of theology. The staff of Religions for Peace consists of women and men from all over the world and from many faith traditions. The moderator of Religions for Peace is Prince ElHassan bin Talal of Jordan. Former UUA moderator Denny Davidoff serves on the International Council of Trustees, and UUA President William G. Sinkford serves on its international board of religious leaders.
Religions for Peace bases its work on the recognition that religious communities, as social institutions with deep historical roots, can be important agents in reconciliation, especially by articulating a vision of the future based on tolerance, mutual respect, and common living. Its primary method is to convene leaders of the local religious communities, to form national or regional interreligious councils, and to work with those councils to mobilize the moral authority and good will of religious communities to create the conditions for a political solution to violence.
Religions for Peace works with Islamic, Serbian Orthodox, Roman Catholic, and Jewish leaders in the Balkans and with Islamic and Christian leaders in West Africa. But for most Americans the center of attention these days is Iraq. And it is in Iraq that Religions for Peace faces its biggest challenge and has the potential to do its most important and visible work.
ON MAY 27 AND 28, 2003, IN AMMAN, Jordan, Religions for Peace hosted a historic summit of all of Iraq's religious communities. The summit was hosted by Prince Hassan, and it was the first time since Saddam Hussein took power in 1979 that the Iraqi Sunni and Shi'ite communities met in the same room; the first time in anyone's memory that all of Iraq's religious communities met together. Dozens of religious leaders from around the world also attended, as observers and in solidarity with their Iraqi brethren. UUA President Sinkford attended on behalf of Unitarian Universalists. I was there serving as communications advisor, press officer, and photographer.
For two days the delegates met in public session, in private meetings, and over dinner with Prince Hassan. To me it resembled a combination of a United Nations Security Council meeting, complete with headphones for simultaneous translation, and a Chicago ward heeler getting a deal done with local politicians. Delegates spoke movingly of their experience under Saddam Hussein and of their commitment to forge a new working relationship among themselves.
I saw a Shi'ite sheikh who had been tortured for years by Saddam's henchmen reach out to Sunni leaders. I saw the Chaldean Catholic Archbishop of Baghdad reach out to Muslims; I saw Sunni leaders agree to work with Shi'ite counterparts. And I heard the most inspiring religious leader I've ever met, Ayatollah Dr. Sayyid Fazel Mohammed Milani, dean of the International College for Islamic Studies in Lebanon, call for a new world economy based not on dollars but on love.
I also saw the hard-nosed with the holy. It's one thing to want peace, quite another to make it happen. I saw Prince Hassan work the delegates collectively, in groups, and one-on-one, forehead-to-forehead, to ensure that what was agreed to in Amman would work on the ground in Najaf and in Baghdad and in Mosul.
My favorite moment in the summit came the morning of the last day. I got into the small elevator for the brief ride from my fifth-floor room to the meeting downstairs. There was one other person in the very narrow elevator, one of the Iraqi Shi'ite leaders. He was a massive presence, fully a foot taller than I and far wider. He wore a large turban, flowing sage-colored robes, and a massive beard. I knew from seeing him at the summit that he didn't speak English. And he knew that I speak almost no Arabic.
I bowed in welcome.
He then surprised me by jabbing a large finger deep into my chest, and burst out a single word: "Name?"
I smiled, and said, "My name is Fred."
He tapped his chest, and said, "Mahmoud."
I reached out my hand, and said "Nice to meet you, Mahmoud."
He looked at my hand as if he didn't know what to do with it. Then, sheepishly, he shook it. He then jabbed his finger into my chest again, and asked, "Religion?"
I smiled, tapped my chest, and said, "I'm a Unitarian Universalist."
He nodded and said, "Good."
Then the elevator door opened, and we went to work.
WHEN THE CONFERENCE ENDED, THE DELEgates called for, among other things:
* A permanent Iraqi government based on free, direct, and democratic elections.
* A constitution and the rule of law that protects equally all religious, ethnic, and national groups.
* Religions for Peace to work with them to form an Iraqi Interreligious Council to continue the work begun in Amman.
The United States was initially slow to embrace the fruits of the summit, and lost significant momentum in engaging Iraq's religious leaders. And splinter groups of some of Iraq's religious communities, frustrated and impatient, took matters into their own hands. But Religions for Peace kept up its work, going to Baghdad immediately after the summit and working with Ambassador L. Paul Bremer, with Iraqi secular and religious leaders, and with all of the delegates to bring the Amman vision to life in Iraq.
In late July the Iraqi Interreligious Council for Peace was formed. Religions for Peace and the Iraqi Interreligious Council for Peace continue the difficult work on the ground in Iraq. They've working to help forge a new political order. They're working to address interreligious tensions. And they're working to meet critical humanitarian needs through mosques, churches, and temples, providing food, water, and medicines to the needy regardless of religious affiliation. Listen to the words of Sheikh Ali Houssein-al Jabbouri, the cleric of a Baghdad mosque: "At our mosque we distribute food and medicine supplied by Christian organizations. Together we will survive."
Religions for Peace continues its work in Iraq, in Africa, in Southern Europe, in Asia, and, after a year-long pause, in Israel/Palestine. In December 2003, Religions for Peace met at the Vatican, where President Sinkford had an audience with Pope John Paul II.
In Religions for Peace and in the Interreligious Councils in Iraq, Liberia, Sierra Leone, Kosovo, Bosnia, and dozens of other nations and regions, we see a different view of religion from what many Americans see abroad. We see a different view of religion from that embraced by many members of the U.S. government. We see the Universalist vision of the inherent worth and dignity of every person, a Universalist view of religions serving all people, whatever their own paths to the truth.
Copyright Unitarian Universalist Association May/Jun 2004
Provided by ProQuest Information and Learning Company. All rights Reserved