In the past decade
Featuring the work of some 60 artists, "Between Past and Future: New Photography and Video from China," opens June 11 at the International Center of Photography and the Asia Society in New York, before beginning a two-year international tour. Here the show's organizers, Wu Hung, independent curator and professor of Chinese art history at the University of Chicago, and ICP curator Christopher Phillips, discuss their four-part exhibition and the dynamic nature of the, contemporary photo-and-video scene in China.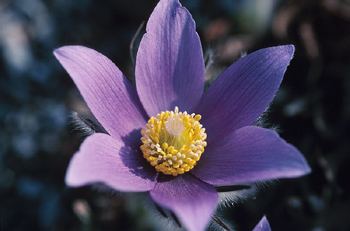 Richard Vine: I think one thing that will surprise many viewers of your show is the newness, in several senses, of the work displayed. Can you give us a brief account of the recent emergence of "conceptual" photography in China? Is there a correlation between the social conditions of this work's production and the nature of its imagery and themes?
Wu Hung: This is something that I discuss in great detail in my catalogue essay. Basically, a major shift took place in 1997, when the photographers Liu Zheng and Rong Rong published the third issue of New Photo, a periodical devoted to experimental photography. Up until then, advanced image-making had been a sort of negation process, in which artists defined themselves simply by doing things that were contrary to mainstream expectations. But now, under the influence of Conceptual-art theories, they began to think of their work as deliberate constructs, representing ideas as much as objects-in-the-world. A new discussion group started up, the Every Saturday Photo Salon, and the title of its first exhibition became more or less synonymous with the emerging esthetic: "New Photographic Image."
After that, under the influence of postmodern concepts, practitioners began to pay a lot more attention to the whole idea of display: both how staging could be used to create meaning in images, and how the manner and context of showing the work could change its import and its effect on the viewer. Experimental photographers and film/video-makers also became very involved with incorporating other forms of representation into their own--performances, installations, even advertisements. Some artists--such as Rong Rong, Wang Jinsong and Yin Xiuzhen--worked at first with "straight" photography conventions, but fragmented and reconfigured their images into altered narratives. Liu Zheng photographed both live scenes and artificial tableaux involving mannequins and wax dummies. Others--such as Wu Xiaojun, Wang Qingsong, Hong Lei and Zhao Shaoruo--have employed various forms of artifice (sculpted puppets, elaborate mise-en-scenes, painted-over images, historical-photo replications) to convey a sense of theatricality that they associate with dangdaixing (contemporaneity). Thus while earlier conceptual photographers like Geng Jianyi and Zhang Peili stressed the idea content of their work by repressing its visual attractiveness, many artists today emphasize large-scale and bold imagery that can be fully realized only with the latest technology.
Contemporaneity, for these new practitioners, is associated with the notions of individuality--of particular viewpoints and visual languages, of private reflections on the ways "reality" can be constructed and deconstructed. This links them deeply to China's current social transformations, its increasing embrace--especially among the young--of inexorable globalization.
RV: What, then, is the current status of avant-garde photographers vis-a-vis the government? Do they receive any financial or institutional support? Are they subject to censorship? What is their relationship to photographers' unions and Party-sponsored publications?
Christopher Phillips: In just the five years that I've been traveling regularly to China, I've noticed a dramatic change in the way that Chinese contemporary art is regarded by the authorities. At the outset, exhibitions were still being closed down without warning, and denunciations of specific works and artists could be heard in the People's Assembly. But as it became apparent that Chinese artists were getting extraordinarily favorable attention in major exhibitions around the world, I think that the cultural ministry made a conscious decision to try to find ways to use this art to bolster China's image abroad. One result has been the active involvement of the Chinese government in sponsoring large-scale contemporary exhibitions in Germany and France--pretty tame affairs, I must say, but clearly a straw in the wind. Now you have the cultural ministry moving toward regular Chinese participation in biennials such as those in Venice and Sao Paulo. In addition, a number of independent Chinese photography shows are now being organized abroad, and sometimes reverse-shipped into China [see sidebar, p. 191]. This is forcing many artists to walk a fine line. There's an incredible awareness of the danger of seeming to be a government-approved "official artist," but there's also a feeling that some opportunities are simply too good to pass up.
WH: In addition to such "export" exhibitions organized by the government (often as part of cultural exchanges with other countries), an increasing number of domestic exhibitions have also featured "avant garde" photographers. One such show, focusing on experimental photographers like Miao Xiaochun, was held in December at the art gallery of the Central Academy of Fine Arts in Beijing. Both the Shanghai Biennale and the Guangzhou Triennial in 2002 also included many conceptual photographs.
RV: What commercial opportunities now exist in China for the display and sale of this kind of work?
CP: By and large, there's really no lack of exhibition opportunities for contemporary artists of all stripes inside China. Especially in the big cities like Beijing and Shanghai, young, independent curators are organizing shows in a whole range of venues. In recent years, there've been some extremely interesting group exhibitions presented in Beijing in older buildings slated for demolition. These have sometimes turned into pretty anarchic affairs [see A.i.A., July '01]. Curiously, some very serious and well-organized exhibitions are now appearing in the big new residential complexes that you see springing up all over Beijing. Most of these complexes include one or more enormous meeting halls, and enterprising young curators have been able to secure the use of some of these spaces for group exhibitions, usually by promising the complex manager that their show will be a magnet for publicity.
The commercial opportunities are much more limited. The domestic, market for contemporary art within China is tiny, almost nonexistent. The pattern is for the newly wealthy in China to start by collecting traditional Chinese art and antiques--very much as Japanese collectors did in the first decades of Japanese prosperity after World War II. My own guess is that it will be the next generation of Chinese collectors, many of whom will have studied abroad and developed an enthusiasm for contemporary art, who'll start to seriously buy contemporary Chinese art, and also to encourage the founding of modern and contemporary departments in Chinese museums. For the moment, most of the interest still comes from foreigners--members of the diplomatic community in China, businesspeople and overseas collectors from Europe, the U.S. or Japan. There are a few very committed collectors, such as Artur Walther and Howard Stein in New York, and Eloisa and Chris Haudenschild in San Diego, who've moved quickly to assemble great collections of Chinese photo and video works.
In my experience, however, China remains very much an emerging art market. It's easy to be tempted by the prospect of finding great works at low prices, but you can't forget the uncertainties of the whole situation. There are still only a handful of professional, well-run contemporary galleries, such as Aura Gallery and ShanghArt in Shanghai and Courtyard in Beijing. And you also have to contend with the fact that most Chinese galleries don't so much represent a roster of" artists as sell individual pieces on consignment. In general, the artists still prefer to sell directly from their studios. The idea of splitting the sales price with a gallery seems utterly crazy to them. This weak gallery structure makes the whole question of controlling print editions and photo editions extremely tricky. When you're dealing with an individual artist, you can never be entirely sure that the announced size of a print edition won't mysteriously double of triple. This hasn't stopped private collectors from buying, but it has certainly made curators at major international museums take a wait and-see attitude.