Sum of his parts: John Coplans - 1920-2003 - Obituary
To readers under a certain age (say, thirty-five), the name John Coplans probably conjures pictures of a hairy, schlumpy, climacteric bag of flesh. Turning his body into a living landscape tableau, Coplans became an internationally successful photographer over the last two decades by focusing his lens on this intensely personal yet oddly alien terra incognita.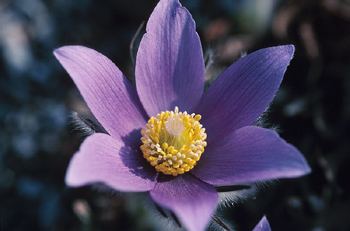 Photography was in fact the third full career Coplans, who died last August at age eighty-three, enjoyed. In his lifetime, the British-born, South African--raised figure never followed the straight trajectory. If it is rare to find an individual who flourishes in a new milieu when most are tidying up the achievements of a lifelong pursuit, "lateness" is hardly a conceit foreign to Coplans's biography. Indeed, his record is inflected both by the notion of belatedness and by its antonymic partner, prescience. As a curator at the Pasadena Art Museum in the mid-'60s, Coplans was among the earliest champions of Pop art and a vociferously sympathetic critic of the work of Roy Lichtenstein and especially Andy Warhol. (He organized a survey of Pop as early as 1963 and later was responsible for retrospectives of Lichtenstein and Warhol as well as the 1968 "Serial Imagery" exhibition.) But despite his reputation as a curator ahead of the curve, Coplans largely abandoned museum work until 1978, when he became director of the Akron Art Museum.
Coplans's early museum years are less remembered today than his career as a critic and his long affiliation with Artforum. He was there at the founding of the magazine, in San Francisco in 1962; he followed it, or it him, for sixteen years, down to Los Angeles, then, in 1967, to New York. With the departure in 1971 of Philip Leider, he became editor in chief, presiding over the tumultuous years that saw the core editorial group break apart into a handful of factions. Coplans's reign at Artforum, coming after the magazine's halcyon late-'60s run, entered lore long ago as a time of editorial catholicity, with the publication embracing any number of (at times) incongruous critical positions and approaches. But in doing so it mirrored a moment of expanding media, practices, and modes of engagement within contemporary art. Too often the strengths of the Artforum Coplans oversaw as editor are overlooked and undervalued.
To try and take the measure of John Coplans's multifaceted careers and personality, Artforum invited six people who knew him to offer their appreciations of the man and his work.
Irving Blum
Throughout our relationship, Coplans had a bulletproof bullshit detector. He was astonishingly direct about every issue. Not only that, but he could give voice to his feelings, which is rare. If he saw something he didn't like, he not only told you he didn't like it but rationally explained why. John also had an amazing clarity. I remember when I had the Warhol Soup Can show at Ferus in 1962. It was greeted mostly with either indifference or outright hostility, but John came in and spent a bit of time with the paintings. I could see that he was involved with the work, and so I left him standing there, looking. After a while--after quite a long time, as I recall--he walked back to see me in my office and blandly said, "You're going to buy all these, aren't you?" It was an idea I was entertaining but hadn't really articulated. So I said, "Well, I'm going to try and keep them together." And I called Andy, who said they were conceived as a series and he'd love for me to keep them together. Nobody other than Coplans saw that. Nobody else came even close to seeing that.
[ILLUSTRATION OMITTED]
After that, we became very friendly. I was enormously grateful to him for corroborating the little bit of activity that I was engaged in at Ferus. And I did everything I possibly could to persuade Artforum to relocate to LA from San Francisco: There was no criticism in the city until Artforum came down. The artists recognized this immediately. John would have the most extended and lively, fascinating dialogues with Jim Turrell, with Larry Bell, with Bob Irwin. He was able to give voice to what they were doing in ways that often astounded the community of artists in LA. Having seen the Soup Cans, for example, he made one connection after another and very soon hit on the idea of seriality, about which he organized a show at the Pasadena Art Museum. That was a very big idea that hadn't been explored until John laid it out. But because he always spoke his mind, artists adored him on the one hand and were leery of him on the other. It was not love-hate but love, because of his clarity, coupled with a kind of hesitation.
John was often misunderstood, though. The saddest example involved the opening of the Pasadena Art Museum. John was curator there, and the person with the biggest influence was a trustee, Robert Rowan, who had asked Alan Solomon, then teaching at UC Irvine, to do a show about American painting. Alan agreed and they signed a contract. As he spent more time in California and got to know a number of the artists, however, Alan felt it was too unwieldy--he couldn't include friends he'd made out here. So he went to Rowan three months before the opening and said, "I cannot do an American painting show. It's got to be a New York painting show. We have to change the title to New York painting." Which is what they decided to do, until John said to Rowan, "It's impossible to open a museum here in California and do only New York painting. I will do a parallel California painting show."
Now, Alan had all the money. Alan had the expensive catalogue. Alan had the lion's share of the space--and so the West Coast people never looked more provincial. And they blamed John Coplans. They were incredibly critical of John, so much so that I think he was forced to leave the state. They never bothered to find out why there was a secondary California show or why it looked the way it did. They crucified John for having done it, when it was John who had felt that there had to be West Coast representation.
But the guy was chameleonlike. He had the ability to change careers. I think he started out as a contractor, refitting houses in England before trying his hand at sculpture and then painting--he made these geometric relief paintings. Then he turned to criticism, then curating, and then finally became a rather celebrated photographer, totally focused on his own activity, totally committed to photography. And not so many leave as important a legacy in photography as John has left. He found his niche and exploited it and drove it home. He was dogged. Not only bright but dogged and, in the end, terribly successful. The guy was a force. The world is somehow less engaging without his presence.
Max Kozloff
A few of us addressed him as "Bwana Devil," as a joke about his colonial past and because he was our boss. Underneath a certain bluster, John let slip an impression of being unsure about his standing with his writers. An editor cannot always be sincere, but they dissed him because he did grubby things in order to keep a financially troubled Artforum alive. To the black troops he commanded during World War II as a British officer in Burma, he claimed he spoke Swahili. With me, he took delight in being politically incorrect, sexist, mainly. Cantankerous, jocular, resourceful, impulsive, he loved to provoke those who he thought were either puritanical or misbehaved more than he did. They included people who abused their high positions in the art world, and everyone else with whom he differed. Though John insisted on professionalism and was always businesslike, his pose as an enfant terrible was maybe not a pose.
But he knew pathos, and it was illumined by a chilling story he told me, a tale about his memory of a face. In Central Park, he had hoped to photograph exhausted marathon runners as they crossed the finish line. When police barred his access to it, he took a picture, for no conscious reason, of an elderly man on a bench, a doleful, tweedy person with a walrus mustache. Sleepless that night, John developed the negative, printed the picture, and, at the sight of one who looked like a ghost from his past, began to weep.
[ILLUSTRATION OMITTED]
The scene changes: 1945, a military hospital in India. An icy water bath supplied by Indian troops revives him from near death by dehydration. (The rivers in the jungle at the front had been off-limits because polluted by dead bodies.) Now, as he recalled, he wanders the sun-shocked camp, energized by the recovery of some prohibited whiskey. He comes upon an old, done-in man, a brigadier with a large mustache, and offers him a swig. As they drink, news of Hiroshima is announced over the loudspeaker. It signals the end of the war and reports the incineration of over a hundred thousand human beings. The two men collapse together, beyond rank, in wet, uncontrolled lament.